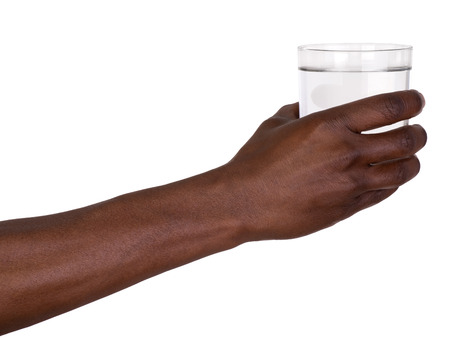 Year A, Lent 3, 2017 – Drinks on the House!
Podcast: Play in new window | Download
Subscribe: Apple Podcasts | Android | Google Podcasts | RSS
Welcome back! Thirst and water are themes for this week's passages, specifically in the Old and New Testament readings. The Epistle lesson does not mention water explicitly, but Paul's allusion to the Spirit flooding believers' hearts calls to mind dramatic water images of gurgling fountains and rivers running over their banks. In the Exodus story, the Israelites have been in the desert wilderness long enough to realize they are not going to be able to get back to Egypt with the limited resources they carry with them. They are in a tight spot and their fear causes them to lash out at Moses. In Romans, Paul counters his critics – who think his lack of finesse and economic status negate his ministry – with an emphatic boast about the hope that flows into and through him in spite of his suffering. In John, Jesus' dialogue with the unnamed Samaritan woman reveals several things, not the least of which is his identity as the Messiah. Go get a refreshing beverage and join us as we toast God's ever present compassion and providence!
This week's texts are:  
Exodus 17:1-7
[01:59]  
I am an avid reader, and I have discovered that re-reading a well loved book is not always a good idea. I know how it ends and what will happen to characters in the story. If I re-read the book too soon after having already read it, I see the seams that hold the story together and find myself skipping pages and rolling my eyes at obvious plot devices. I think this sometimes happens when we read about the Israelites complaining to Moses while in the wilderness. We know how this story ends, and we know about the Golden Calf, and we know the older generation won't make it, and that can lead us to skim over subtleties. For example, Rephidim is a well known oasis for travelers, but when this company arrives, there is no water. Why is that? For the people, what matters is whether God will do anything about it, and we look at their fears in Math Smart. Lack of water is a serious health issue, and we have links to illustrate this in both Body and Nature Smart. And in Self Smart, we have two quotes (links below) that we hope spark some introspection about God's providence in our lives.
Smarts – Math [03:29], Body [06:35], Nature [07:46], Self [10:19]

Exodus 17 worksheet   

Links in Exodus  
Romans 5:1-11
[11:55] 
In these verses, Paul argues that undiminished hope can come from suffering. I imagine this has given a great deal of comfort to countless believers through the millennia as they struggle to live and believe. They also give us a glimpse of Paul's critics who don't sound all that different from contemporary people who think that God only prospers the faithful materially. Paul's response is to show a growing pyramid of faithfulness that begins in suffering. We have some ideas for illustrations and special effects to show this in Eye Smart. In the musical Les Miserables, we see how far Jean Valjean has come through his own journey when he confronts and forgives Javert. We have a clip of that scene from the movie in Music Smart. We also have two hymns, and a poem by Emily Dickinson you might want to use. We saw a water image in verse five, and we have an illustration in Nature Smart that connects this to the other passages. And in People Smart, we have some questions to consider and a movie clip about hope.
Smarts – Eye [13:28], Music [16:09], Nature [17:12], People [17:55]

Romans 5 worksheet

Links in Romans  
John 4:5-42
 [20:06] 
Word Smart dominates this passage; it is the longest conversation Jesus has with anyone in all the Gospels, the conversation is an ever-deepening dialogue that reveals more and more of the setting and characters involved, and it ends with the woman's testimony to people in her village. We have elements of drama, revelation, literary critique, and witness with readers and hearers receiving the same startling water of life as the unnamed woman. But, the joy of this passage is that the words are the foundation for so much more that comes rushing out at us. In Eye Smart we found that space or setting makes a big difference. We have an illustration to show how. In Body Smart, you can combine a visual of Eye Smart by carrying in a water jar. You may want to show the video clips of how much effort it takes to draw water from a well; I truly appreciate my well pump after seeing this! For Nature Smart, we have links for clean water projects that we referenced in the Exodus passage (see below). Jesus playfully reminds the Samaritan woman about their ancestors meeting their wives at well, so we have some "meet-cutes" from old movies for a People Smart illustration (again, with some Eye Smart on the side). We may have a reader's theater of this passage in the resources link, depending on how busy this week gets! If you choose to go this route, the script practically writes itself.  
Smarts – Word [20:41], Eye [24:48], Body [26:40], Nature [27:40], People [28:33]

John 4 worksheet

Links in John  

Beth Scibienski

, "Lectionary Reflections"

Jacob Neusner

, A Rabbi Talks with Jesus.

The woman at the well – or at least some other women with pots

Some pure water ministries:

A compilation

of best "meet-cutes" – the intriguing way movie characters meet for the first time.

Robert Hoch

, "Working Preacher"

Meda Stamper

, "Working Preacher"
Image credit: Copyright: photka / 123RF Stock Photo. Used by permission.