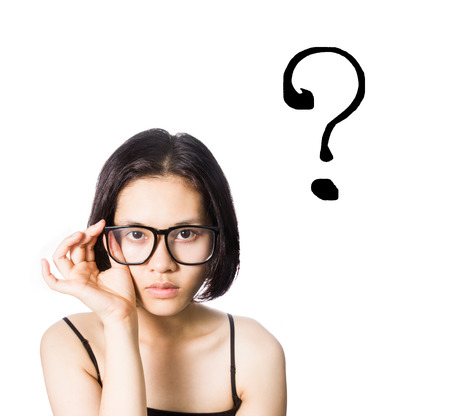 Year A, Ordinary 28, 2017 – What the — ? (Why, That's Fantastic!)
Podcast: Play in new window | Download
Subscribe: Apple Podcasts | Android | Google Podcasts | RSS
Welcome! Two of the three passages for this Sunday's lectionary are head scratchers, and they likely make people – read: preachers – rush for something else to construct a sermon around. How many of us will be preaching from Philippians this week? Although, a careful reading of Paul's letter and its context may also lead to some hesitation, as well. In Exodus, God seems to be melting down, which puts Moses in a tight spot. In Matthew, Jesus tells a parable about a king, who we always interpret as God, enraged by disloyalty burning and killing people. Wait, isn't that what we just read in Exodus? Where is Moses to stop this guy? And in Philippians, we hear Paul rhapsodizing about the love he has for the believers there, and the whole passage is bright and shiny and you can almost hear the music swelling. If you were to make each of these stories into a person and put them in a room, Exodus and Matthew would be raging out of control while Philippians sings and dances. What do we do with these, then? Let's take Paul's advice and pray and then use Multiple Intelligence Theory to uncover some gems in this dark mine of confusion.
This week's texts are:
Exodus 32:1-14
 [01:58]
My first question for this passage is "Why is Moses back up on the mountain?" The passage begins with Moses absent from the people, and the people are getting restive. We begin with WORD smart and suggest that the major decision Moses makes to confront God's wrath and side with the people is familiar in literature. We then move on to EYE smart and suggest using Reader's Theater to present this passage, being sure to make the distance between God and Moses and the people and Aaron part of the story. For BODY smart, we think about how Aaron fashioned the golden idol and how making things with our own hands can be wonderfully creative and hold something of our own being in them. The entire passage sounds to us like great fodder for a blues lament, a country song, or an aria so if you have any MUSIC smart people, this could be in interesting project! And finally for SELF smart, imagine being the one to remind God of God's commitment to creation. Hmm, come to think of it, maybe we all should do this on a regular basis. 
Smarts – Word [03:25], Eye [05:03], Body [07:18], Music [08:41],  Self [09:10]
Exodus 32 worksheet

Links in Exodus

WORD smart –
EYE smart –

A Google search for bulls yields many pictures, including

 

this one.
Philippians 4:1-13
[12:03]
Paul is wrapping up his letter to the Philippians in this selection. He loves these people, and we receive the benefit of his great affection for them. This passage has been referred to as "Pollyanna"-ish, but I think the shining love expressed here comes from a deep well of gratitude within Paul. His language is effusive, and his love and desire for the believers in Philippi spills over onto receptive readers. For MATH smart, we use comparative volume to illustrate Paul's example in verse 12 about plenty and want. The two women mentioned by name have had some interpretive malpractice committed on them because the original Greek term suggests Euodia and Syntyche are co-athletes in Paul's race. Using BODY smart, we present some sports, both ancient and modern to press the point. We stay with the idea of rehabilitating the two womens' role in MUSIC smart, and in NATURE smart we look to the heavens to illustrate Paul's exhortation to rejoice. In PEOPLE smart, we have an idea to demonstrate Paul's "true yokefellow." 
Smarts – Math [12:49], Body [14:06], Music [15:47], Nature [17:11], People [19:30]
Philippians 4 worksheet

Links in Philippians

EYE* smart 

BODY smart
MUSIC smart
NATURE smart
PEOPLE smart
Matthew 22:1-14
[22:32]
Jesus' parables are often confusing but they don't usually evoke revulsion. The violence exhibited by the king in the parable of the Wedding Feast is extremely difficult to read much less find something on which to preach Good News. But we're gonna try and we have MANY ideas that may help you find a way into the carnage. We begin in MATH smart with some interpretations from three commentaries that may help re-arrange the story and present some internal logic. Is Jesus being ironic? Is the ugly behavior used as a way to push listeners to reconsider our understanding of God? Or, perhaps, difficult parables are not to be interpreted so much as they are to interpret us. However you decide to deal with the logic of this story, the links below are some good places to start. You could introduce the problem by using a puzzle with some missing pieces, which works for EYE smart, too. For BODY smart, we concentrated on the missing wedding attire with references to clothes in the New Testament, some TV tropes, a 1977 interview with Dolly Parton, paper dolls, and a clip from The Mary Tyler Moore Show. For MUSIC smart, we have three links to musical performances that deal with being clothed and the wedding feast is supposed to be a celebration, so there should be Dancing in the Street. In PEOPLE smart, we dig a little deeper into the historical context of the parable and wonder how these dynamics might still be at work in modern times. 
Smarts – Math [24:24], Body [26:54], Music [29:56], People [30:32]

Matthew 22 worksheet

Links in Matthew

WORD* smart –
EYE* smart –
MATH smart –

each of the following commentary attempt to make sense of this parable

BODY smart –
MUSIC smart –

the first three links concern the wedding attire or clothing

As to the feast itself – 

"

Dancing in the Street

"

PEOPLE smart
---
Image Credit: Copyright: butsaya / 123RF Stock Photo. Used by permission.
---