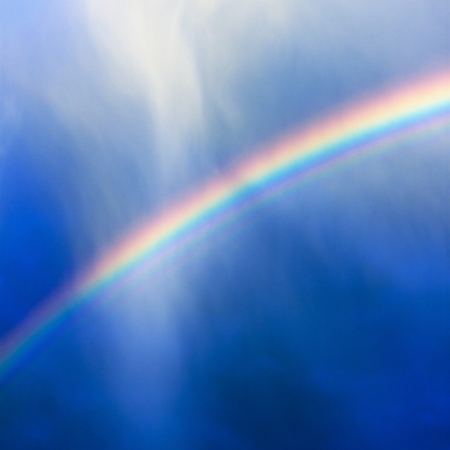 Year B, Lent 1, 2018 – Reading Rainbows
Podcast: Play in new window | Download
Subscribe: Apple Podcasts | Android | Google Podcasts | RSS
Lent?!? What happened to Christmas?!?!
Hey everyone, welcome back to the site! It it is time to begin the journey to Jerusalem and on to Golgotha. I am writing this on Ash Wednesday – the day we are reminded that we are dust and to dust we will return. Do we really need that reminder, though? Much of our human angst derives from an almost cellular recognition that death is our life long companion, leading us to make some really questionable decisions, both personally and corporately, to install some distance from it. The historical context behind the passages from the New Testament and Gospel for this Sunday reveal small communities whose existence teetered on the edge. The people to whom Peter's letter is addressed suffered for their trust in the Gospel. Mark's community is attempting to make sense of who Jesus of Nazareth was, either a guy from Galilee or the Messiah. (Why not both?) The narrative from Genesis is the aftermath of a global flood sent by God to wipe the slate clean. Drowning in water or in circumstances, God gives us a symbol of hope and restoration. If we read the rainbows with eyes of faith, we see God standing right behind death and know that when we return to dust, God will be there to take us in. Let's go explore how we can make this statement of faith visible and real using Multiple Intelligence Theory.
This week's texts are:
Genesis 9:8-17
[01:58]
The Old Testament passages for Lent in Year B examine the ways God presents the covenant to the people through their history. We begin with the first covenant – the rainbow. In WORD smart, we were struck that in more than one passage for this cycle, God begins the presentation of covenant using the phrase "as for me." It's a verbal attention getter that reminded me of a former President who often used the word "Look" when beginning an explanation of policy. We have some ideas how you might draw attention to other words in the passage with special effects the congregation gets to do using their bodies! I don't think it is possible to do anything in EYE smart without using rainbows, so break out the color wheels and have fun with it! In BODY smart, God is using a weapon of warfare and hunting to symbolize God's promise of salvation (at least from global catastrophic flooding). I suspect bows were seen all around in those days, so the reminder would be ever present. The promise is made not just to Noah and his human family but to all flesh that was on the ark; every critter! We have a suggestion for a special effect. Finally, in MUSIC smart, I remembered the song "Flood" by Jars of Clay (link below) and David revised the lyrics of the song "Handlebars" by The Flobots. 
Smarts – Word [03:21], Eye [05:54], Body [08:24], Music [09:40]
Genesis 9 worksheet

Links in Genesis

WORD

smart –

A former president often began explanations by saying "

look

".

EYE

smart –

MUSIC

smart –
1 Peter 3:18-22
[10:36]
The flood in Genesis and Jesus baptism into death are connected in this letter. Jesus' suffering, death, and resurrection open the door to God regardless of where we find ourselves in life. We often feel we must do something to deserve this grace and the question of what we deserve in life (and death) can be illustrated by a clip from the movie Unforgiven. If you don't like Westerns, then try the other clip we offer from X-Men 2! If you don't like either of those, then simply open a door. For MATH smart, we try to suss out the theology of this passage using analogies, some of which work better than others. In PEOPLE smart, we think that Jesus acts like a friend or a host who brings you to meet others, especially God. We also have an idea for adapting a skit – check out the show notes and the link below. And in SELF smart, the author mentions a good conscience, so illustrate how we tend to think of that still, small voice as a cartoon character when it's really more an existential well of being. 
Smarts – Eye [12:09], Math [15:17],People [19:15], Self [22:45]
1 Peter 3 worksheet

Links in 1 Peter

EYE

smart –

Little Bill Daggett and Will Munny, "

Unforgiven

" (1992)
A dramatic 

scene from X2

 (2003) 

where Jean Grey saves the other X-men.

PEOPLE

smart –

SELF

smart –
Mark 1:9-15
[24:27]
This passage… sounds familiar; didn't we just do this? Part of it, anyway! This passage is already arranged for a three point sermon, as we discuss in WORD smart. Also, Jesus is far from home when he comes to the Jordan, so God's words blessing him as the Beloved may have been very welcome. Use this phrase to greet one another in worship, and see how calling one another God's beloved makes a difference in lives. For BODY smart, the phrase that the time is fulfilled called to mind Mary's deliverance in Luke 2. Compare how her pregnancy tracks with Jesus' ministry; the Spirit resting on them, a journey, allies who help them, the kingdom's arrival embodied by Jesus both as an infant and as Messiah. Jesus spends 40 days in the wilderness in the company of wild animals, so in NATURE smart, we have a link to an article that compares this time with the Messianic expectation of the Peaceable Kingdom, and we also list some of the animals that might have been there. And in PEOPLE smart, we compare Jesus being driven out to the wilderness by the Spirit to experiences some have had at the hands of friends. Or at least, we thought they were friends!
Smarts – Word [26:00], Body [28:20], Nature [29:28], People [32:08]

Mark 1 worksheet

Links in Mark

WORD

smart –

NATURE

smart –
---
Image Credit: Copyright: oriontrail / 123RF Stock Photo. Used by permission.
---