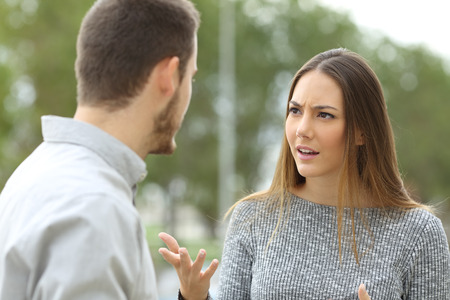 Year B, Ordinary 2 (Epiphany 2), 2018 – See Hear!
Podcast: Play in new window | Download
Subscribe: Apple Podcasts | Android | Google Podcasts | RSS
Greetings!! Welcome back to the show! I should probably explain the reason for the parenthesis in the title; the first year we began this podcast, we opted to go with "ordinary time" between Epiphany and Lent. We did the same last year, and so figured we would continue with the trend for this year for the sake of internal consistency. BUT we also wanted to allow folks who are following the Epiphany calendar the chance to find us, so we included it as well. I'm kind of partial to "ordinary time" because it suggests that while we live our ordinary lives in our ordinary day-to-day fashion, God is present with us – we just may not notice. Which is a lot like the Old Testament passage for this Sunday. The Word of the Lord was rare and visions weren't happening much anymore. Then, God interrupted some sleep and things changed. Unlike Eli, who was spiritually attuned enough to God to recognize the change would bring judgment and to accept it, the Corinthians to whom Paul writes think they can receive God's new thing and simply continue to live their lives as they please. Not so! says Paul. God paid a price for us through Jesus and isn't going to let us run amok. Belonging to God through Christ equals transformed lives. In John, Jesus calls disciples and while Phillip is enthusiastically ready to throw in with him, Nathanael is surprised that God would work through such an ordinary place as Nazareth. Jesus tells him to buckle his seatbelt, he hasn't seen anything yet! 
This week's texts are:
1 Samuel 3:1-10 (11-20)
[01:58]
One of the questions I frequently ask parents of babies is whether the child is sleeping through the night. Sometimes, the question is unnecessary; Mom and Dad look harried and flustered, or are shambling about like The Walking Dead. Since Samuel was delivered to Eli as a toddler, he did not experience the night feedings that are part of an infant's routine. So when Samuel kept barging into his room one night, Eli must have wondered what had gotten into the boy. Then, he thought about it and gave Samuel some instructions. I wonder what went through his mind as he waited for dawn; that he was able to receive the Lord's words of judgment without argument makes me think he had his own epiphany that night. We found illustrations and special effects for all but Nature smart in this text. It seems fitting that we spend time with WORD smart since the text declares the Word of the Lord was rare in those days. We have some ideas to anchor words in your congregation's mind with a special effect. You can delve into MATH smart with probabilities and statistical significance of Samuel hearing God call three times. In BODY smart, illustrate the physical effort (and comedy!) of Samuel abruptly jumping from bed three times. Plus, uninterrupted sleep is important for one's health! Those who have ears, let them hear.
Smarts – Word [03:33], Math [05:09], Body [06:43], People [08:44]
1Samuel 3 worksheet   

Links in 1 Samuel  
1 Corinthians 6:12-20
[11:03]
In this section of the letter, Paul is exhorting the faithful in Corinth to live in such a way that exhibits Jesus. "See here, this is very important," he seems to say. This passage is full of PEOPLE and SELF overtones – how does one live freely in Jesus' grace in a way that does not bring dishonor on the Body? The question before the Corinthians is timeless and dogs the steps of the faithful to this day, because while we are free in Jesus, not everything is beneficial. In this section, Paul tackles the issue of fornication with a specific reference to the use of prostitutes. We explore his logical argument in MATH smart with two illustrations, one from The Simpsons. For BODY smart, we have links to essays about the consequences of prostitution particularly as it affects society. We also have links to agencies throughout the world who work on behalf of those ensnared in sex trafficking. We also use a parable about pot holes in NATURE smart to illustrate the insidious nature of sin, especially "victimless" crime.
Smarts – Math [12:02], Body [16:43], Nature [18:49]
1Corinthians 6 worksheet

Links in 1 Corinthians   

MATH

smart

BODY

smart –

Here

is what you get when you Google "consequences of prostitution". The argument that it is a victimless crime seems

thin

and

unsustainable

in many of these links.

Wikipedia has a

non-exhaustive lis

t of organization throughout the world that work with victims of sex trafficking.

NATURE

smart –
John 1:43-51
[20:48]
This selection from John's gospel continues with the call of more disciples, this time Phillip and Nathanael. We start with EYE smart and Phillip's response to Nathanael's skepticism about anything good coming out of Nazareth. "Come and see," he tells him – which sometimes is the only response we have to others' disbelief. We have two illustrations and a special effect for one of them. We think the whole passage has MUSIC smart implications; check out the worksheet (link below) to see what we suggest doing. For PEOPLE smart, we have illustrations that demonstrate the relationships at work in this story. That Nathanael is dismissive of Nazareth is not too surprising for the folks reading this story at the time; we have some ways of reading the text that demonstrate that. For SELF smart, we have some questions about how we obey Jesus' call to follow. Are we like Nathanael, or like Phillip who follows Jesus by going to find others and then saying, "Come, and see!"?
Smarts – Eye [22:39], Music [25:20], People [28:21], Self [31:59]

John 1 worksheet

Links in John  

MUSIC

smart – 

PEOPLE

smart –
---
Image Credit: Copyright: antonioguillem / 123RF Stock Photo. Used by permission.
---