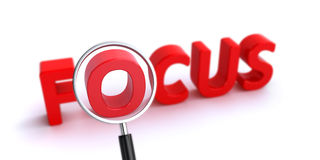 Year C, Ordinary 16, 2016 – Focus
Podcast: Play in new window | Download
Subscribe: Apple Podcasts | Android | Google Podcasts | RSS
Greetings! Welcome back!
After all the death and pain and violence of the past week, it is so very tempting to retreat to a dark room where we can shut all of that out and wait until Jesus comes back, isn't it? Yet, when faced with all of these very things, Jesus did not retreat but went willingly into them, taking them into himself, leaving their power in the tomb, and showing us the way through in the resurrection. We can't ignore the broken world – it is our calling as believers to address it. The Good News is we have Jesus' trail and his Spirit accompanying us as we choose not to feed hate but follow after him, paying attention to the markers left behind. The passages for Year C, Ordinary 16 (Proper 11, Pentecost 9) show us the importance of keeping God and God's word in clear focus.  
This week's texts are:  
Genesis 18:1-10a [01:57]  – We have two options for the Old Testament lesson this week; this lesson is the beginning of God's promise to Abraham coming to fruition. God has been promising Abraham that he would be the father of nations and so far, not much has happened to make that a reality. Then, one hot day, three visitors appear at Abraham's tent under the oaks at Mamre. He rushes to offer hospitality and in Body smart, we wonder what rushing to welcome people into our worship spaces would look like. We offer two options for the song "If I Knew You Were Coming, I'd Have Baked a Cake" for Music smart. We both thought the Primary Expressed Intelligence was People, based on the interaction of the people in the story and how people continue to extend and receive hospitality, focusing on the others' needs and comfort.
Amos 8:1-12 [07:06] – The second Old Testament reading is in Amos. God shows Amos another ordinary object, a basket of summer fruit. The Hebrew for "summer fruit" and "the end" are quite close, so this seems to be a play on words. This pun – while clever – continues to reveal God's intention to judge the people for losing their focus. Not only have they lost their focus on God and their role as God's people, but they have also lost what grounds them. Destruction is in their future, and they will be scattered. We look at this dislocation in Eye smart, considering how displaced people run throughout human history, especially in the 20th/21st century due to warfare and natural disasters. I think the Primary Expressed Intelligence is Music; sometimes the best way to cope with loss and pain is to put it into music, and we have many links to songs that express loss and dislocation. God even warns that the songs of worship will be turned into lamentation. Sounds like the blues to me. In People smart, we look at the prediction that the famine to come will be an absence of God's word; we wonder though if the word is truly scarce or if it is more an inability of humanity to listen to the Word spoken through one another. Finally, David thinks the Primary Expressed Intelligence is Self smart. How do we focus the emotions that come with injustice that we have received – and inflicted?
Colossians 1:15-28  [15:18] – Paul continues to introduce himself to the Colossians in this passage. He turns from praising them for their faithfulness to focus on the One they follow. The language Paul uses is large, expansive, full of imagery and power. Because of the Spirit in these verses, David thinks the Primary Expressed Intelligence is Word. It actually flows into Eye smart, and we look at how that happens by using a well known poem by W.B. Yeats. Paul insists that the center is held together by Jesus, and we use a navigation technique in Math smart to illustrate that. Jesus has also revealed the "mysteries of the ages," and we look at puzzle solutions, also using Math smart. In Body smart, we offer a way to involve movement as the passage is read. The passage has "sweeping verbal vistas," so we offer some natural sweeping vistas in Nature smart. I think the entire passage is summed up in the hope of Jesus' glory, and we have a special effect you might want to try using Self Smart.
Luke 10:38-42  [22:46] – Focus is the – well, focus of Luke's story about Jesus passing by for a visit with Mary and Martha. Mary has chosen to eschew the many pressing tasks to sit at Jesus' feet and learn from him directly. This doesn't sit well with her harried sister, Martha, who approaches Jesus to address the situation. In People smart, which David thinks is the Primary Expressed Intelligence, Jesus deflects Martha's effort at triangulation and addresses her concerns directly. We use instructions for toddlers in Word smart, navigation by the stars in Eye smart, paying attention to instructions in Math smart, and frenzied preparations for visitors in Body smart to explore how losing or gaining focus effects all of those things. We have a link about triangulating in People smart that might help identify when that happens and what to do about it. In Self smart, which I think is the PEI, we have an illustration about focusing on the broken things in our lives and a special effect you could try with your congregation.
Links
… in Genesis
… in Amos  
… in Colossians
… in Luke